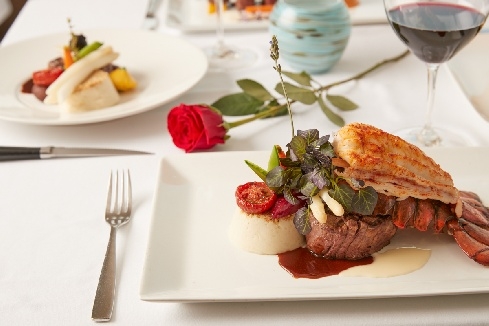 Date:
February 14, 2020 to February 14, 2020
Event Type:
Food & Dining, Food & Dining, Food & Dining
Indulge in a truly unforgettable four-course dinner at San Diego's "Most Romantic Restaurant." Savor main course options of Agrumes Espelette Butter Basted Lobster Tail, Center Cut Black Angus Filet Mignon and Roasted Mary's Farm Duck. For dessert enjoy Valrhona Chocolate Feuillentine, Orchid Lychee Panna Cotta and Fraise Des Bois Sorbet. Available Friday, February 14 and Saturday, February 15.

View menu.